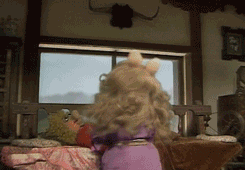 Hello everyone! My name is Diana Chicas, and I am a part-time Public History student. I was born and raised in D.C., so the museums in the area inspired me to work in the field.
I went to undergrad here in D.C. and got my Bachelor's degree in History from Trinity Washington University. I was lucky enough to have so many amazing professors that pushed me to pursue my goals. One of my professors helped me get an education department internship at the National Archives. I will always be thankful for the experience and knowledge I gained from that internship.
After graduating from Trinity, I decided to look for a part-time job like any other debt-ridden millennial. I was lucky enough to start working as a Museum Program Associate at President Lincoln's Cottage a couple of months before graduating. My work there consists of leading tours and educational groups about the Civil War.