I'm a first year Public History MA student here, like many of my peers! Born and raised in Pennsylvania, I learned from a young age to love history (specifically, the Gettysburg Address). In 2019, I graduated from the University of Pittsburgh, where I studied history, theatre arts, and French. While I was there, I worked at the historic house museum of Henry Clay Frick– you'll quickly learn that I am a house museums girl. 😉 In addition, I completed my undergraduate thesis, titled "'Our Happy Domestic Home': Queen Victoria, Separate Spheres, and the British Sovereign's Popularity in America." My research focus at AU continues to be Victorian England and Gilded Age America.

I chose to start the program at AU because of its amazing proximity to Washington, D.C. and the world-class museums and historic sites in the area. Last summer, I interned at George Washington's Mount Vernon in the Education Department, where I was introduced to many cool, digital techniques for learning history that can be used in the classroom!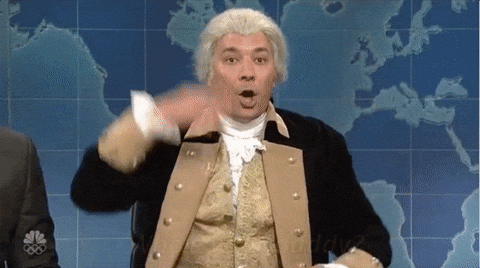 Now, I work at White House Historical Association as a History Fellow, and my job is to coordinate social media posts, as well as conduct research for their Slavery in the President's Neighborhood Initiative (launching next month!) I hope that this course in digital history methods will improve my work performance and strengthen my understanding of the theory behind the practice!