SoundCloud is a digital platform where anyone can upload and listen to music, podcasts, radio broadcasts, and/or other forms of audio. While I'm most familiar with it as a place for overly confident frat boys to drop their "rap albums," I've learned that it actually houses quite a bit of historically-minded content.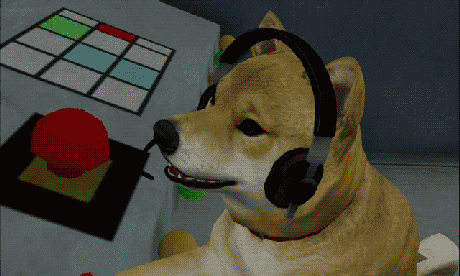 I started my foray into SoundCloud with a simple search for "history." The first account to come up (once I scrolled through songs by One Direction and Madonna) was BackStory with the American History Guys, with a whopping 803K followers and 2,176 uploaded tracks. BackStory is a weekly public radio show broadcast from Charlottesville, Virginia. Each week, the hosts pick a topic that people are talking about and do a deep dive into its roots in American history. Popular episodes include histories of horror in America (102K listens) and data and surveillance in America (92.3K listens). Since this content is traditionally only on air in Charlottesville, uploading it to SoundCloud makes it more accessible to a wider audience. Win-win!
As I enjoy the occasional history podcast, I next decided to search for some of my favorites on SoundCloud. I was disappointed to see that Stuff You Missed in History Class had only 7 tracks uploaded (when, in reality, they have over 1,300 episodes). However, they do have their episodes available on Apple Podcasts/iTunes, Spotify, iHeart Radio, and their website. It led me to wonder that with so many platforms available, why would podcast creators choose to upload on SoundCloud in particular? Curious to hear your thoughts. I did find a TON of content from the BBC, though, including a fascinating podcast called A History of the World in 100 Objects. I don't know if I'll switch over to SoundCloud from Spotify (where I currently listen to most of my podcasts), but I do appreciate SoundCloud's efforts to make this content available to those who don't have Apple products or don't want to pay for the benefits of a Spotify Premium account. SoundCloud also seems to have some lesser-known, but equally as interesting, history content maybe not on these other platforms.
Probably the best part about SoundCloud is that organizations – or individuals! – without an actual podcast/radio station/etc. can also upload content. Many museums (such as the Guggenheim) have SoundCloud accounts where they upload audio such as lectures and/or museum staff talking about the collection. SoundCloud is an easy way for them to make this content accessible to those outside the walls of the museum.
The fact that anyone can upload and listen to audio also makes SoundCloud an exceptionally good platform for oral histories. The top search results for "oral history" include the Southern Oral History Program, NPS Oral History, and the DC Oral History Collaborative. In uploading the oral histories they have done, these organizations use SoundCloud so that the interviews can go back to the communities in which they originated. Working on the Humanities Truck, we always upload video interviews to YouTube to share back with the narrators, but it's great to know there's an alternative for audio files.
Overall, while SoundCloud may not be the spot for the hippest history podcasts (and I may be proved wrong here if we have any avid SoundCloud users in the class), it does provide an amazing platform for historians looking to share their work with wider audiences and communities.