Hello friends! Many of you have probably heard of SoundCloud—maybe a rapper from your high school uses it, or you've seen follow demands from someone in a Twitter thread that went viral. In any case, SoundCloud is an "open platform that directly connects creators and their fans across the globe. Music and audio creators use SoundCloud to both share and monetise their content with a global audience, as well as receive detailed stats and feedback from the SoundCloud community."[1]
In order to get started, you'll need to make an account. With your account, you can listen to music, podcasts, etc., interact with the community, and best of all? Create your own content! From the homepage, you can see the many musicians, podcasters, etc. that call SoundCloud home—and it's super fun to explore, but my role is to show you how to use the platform for your own work.
There are three account tiers: the free, basic version, SoundCloud GO ($4.99/month) and SoundCloud GO+ ($9.99/month). For the purposes of truly using the site to upload your own content, you'd really need a premium, paid account. This is because a basic account only allows users to upload 180 minutes of content, maximum. For a large oral history project or podcast, this would clearly be too restrictive.  In addition, the paid versions have higher audio quality. For projects with a large, invested audience, you'd probably want to splurge on that higher quality!
So, let's talk about the options for uploading with a free account. Once you've got a username and confirmed it via email, you can upload your own files to your profile, either privately or publicly. Although you can upload most types of audio files (OGG, MP2, MP3, AAC, AMR, and WMA), SoundCloud recommends "lossless" formats like WAV, FLAC, AIFF, or ALAC. In addition, the size limit for a single upload is 4 GB.
When you upload your file, you can add an image, give it a name/genre/description, and tag it so that it's searchable. SoundCloud then optimizes your audio file for streaming! It'll be available to add to playlists, share via social media, or search on the website (this is only if you make your audio file public). All in all, the process is super simple, and could definitely be useful for history! There is also an app, but I used the desktop version.
The major downfall of the platform is the limited scope of the free version, but there are plenty of free trial offers for the other two tiers. Also, there is a student discount for 50% off of the SoundCloud GO+ tier, which could be very useful for us here in class!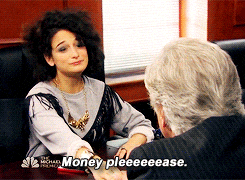 ---
[1] "About Soundcloud," SoundCloud, https://soundcloud.com/pages/contact.