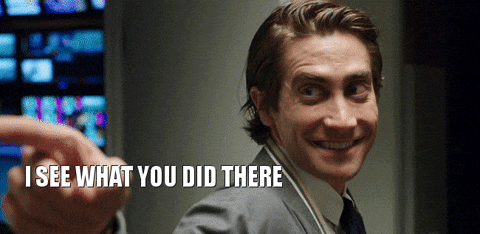 To my fellow public historians: I know, I am totally unoriginal. And yes, I am very proud of ripping off Dolores Hayden's brilliant The Power of Place in my title. I ask but one thing of you: please don't be a copyright cop, okay? Speaking of cops, my quarantine streaming queue has dwindled to the extent that my Friday night consisted of a date with the 2009 classic: Paul Blart Mall Cop. Some highlights in GIF form: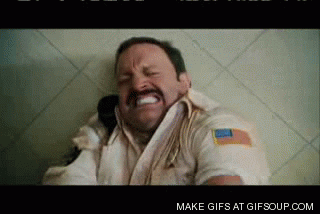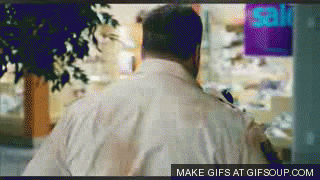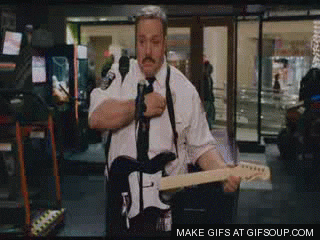 To everyone reading: I hope that you are healthy, checking in with yourself regularly, and social distancing like the champs you are. I miss seeing you all very much. It has been really heartening to read everyone's blog posts and comments; although we can no longer meet in person, carrying on with class restores some sense of normalcy in a world that is anything but.
This week, I am responsible for making sense of Farman's Mobile Interface Theory and Durington & Collins' "New App City." From the outset, I have found that these two pieces–the former a book and the latter a brief article about an Android app–are wholly complimentary, so that will be helpful later on.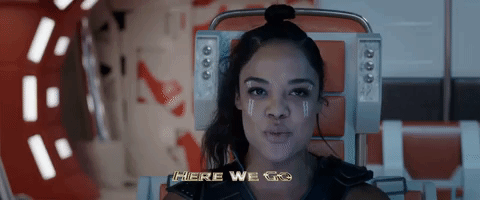 I mentioned Dolores Hayden's The Power of Place (and I may or may not have committed a copyright infringement in my title, oops) at the beginning, and I want to explain why. Hayden argues that we can learn a lot about public memory by negotiating the inclusive histories of diverse peoples & the vernacular landscapes they inhabit. Writing in the 1990s, her methodology for interpreting history was rooted in two fundamental concepts: people and place.
Farman, Durington, and Collins challenge us to update Hayden's premise, to add a third consideration to her list: mobile media. In short, Mobile Interface Theory and "New App City" call for an iterative approach to the spatial turn movement–we are encouraged to think about the inseparable relationship between sensory-inscribed bodies, mobile media, & the digital and physical spaces they embody.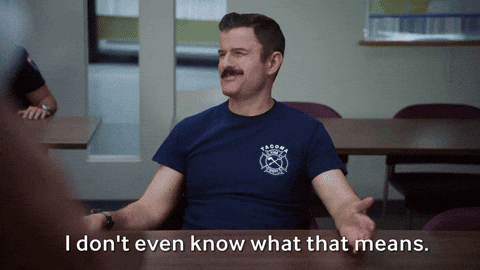 I would like to begin by summarizing Farman's findings in Mobile Interface Theory, as this book is pretty foundational to all the readings and practicums we will be engaging with this week. I have divided this next bit into three primary sections: mobile media, people, and place.
Mobile Media
What do we mean by mobile media? Well, in addition to typical objects–mobile phones, smartphones, netbooks/laptop computers–associated with the digital age, we are also talking about print text, subway passes, and everyday objects that signify identity and create meaning in our lives.
For historical context, Farman challenges the notion that mobile technology is new; papyrus was mobile technology, for example, albeit rudimentary by our standards. Whether we are looking at the introduction of the iPhone in 2007 or the production of papyrus in the fourth millennium BCE, many mobile technologies share a distinctive feature: they often usher in fundamental changes in culture.
Utilizing mobile media tells us something about how spaces–both digital and physical–and the bodies that inhabit those spaces are related. Farman chiefly places focus on mobile media that is locative/location-aware, think radios or mobile phones that create a sense of intimacy between people that are far apart. Farman also concedes that some mobile media can have a cocooning quality–zoning out surrounding spaces/people with earbuds, for example.
Pervasive computing is, in part, represented by mobile media–such as smart phones–that has become ubiquitous and largely affordable to the masses. These devices serve as an interface, a conduit of sorts, through which we can transform/interpret ourselves, others, and lived spaces.
Place
Farman's treatment of place is not significantly different than Hayden's: place creates meaning, it preserves and modifies memory. However, place is also more abstract in this context: place can be virtual or physical. In addition, there is an inescapable interplay between people, the mobile media they utilize, and the spaces they occupy.
A novel way that Farman explains place has to do with historical notions of progress over time. Typically, new technology is seen as a form of acceleration/speed/progress. Farman sees this thought process as flawed precisely because it forgets the importance of select spatial moments in history. By linking linking mobile media, location (dwelling), and people, we do not necessarily move towards progress & later obsolescence, but rather a new understanding of embodied space.
People
On the most basic level, Farman sees people as bodies who are utilizing mobile media and inhabiting space. In addition, people are "sensory-inscribed." What the heck does that mean? My understanding is that users of mobile media are attuned to material AND digital landscapes–they embody multiple spaces (real and virtual) and multiple identities, sometimes simultaneously.
Farman also posits that each body–each person engaging with mobile media spatially–has distinctive socio-cultural implications that must be considered. Further, Farman is an advocate for using mobile media to visualize place, to serve as an interface useful to community insiders and outsiders. And finally, locative storytelling through voice recording, texting, and site specific engagement is an excellent medium for inclusive/democratized history. This dovetails nicely into a brief discussion of the article "New App City."
In their article, Durlington & Collins transcend Farman's theory and show how it can be applied in practice. They focus on an app called "Chongno Alleys," a GPS/mapping platform that takes users on a tour of various tourist highlights and lesser known locations in the Chongno District of Seoul. The app is a collaboration between the South Koren government, local tour guides, community organizers, and neighborhood residents.
The key takeaway from their experience with the app is that mobile media presents a wonderful opportunity for public historians, cultural anthropologists, ethnologists, etc. to collaborate with local communities and document spatial memory. In addition, the app's emphasis on bringing users to places/spaces that only community insiders know about is an experiment in locative storytelling. The app makes spatial history accessible and useful to both insiders and outsiders of a community.
Finally, the app embraces creative misuse: the android app is full of errors, the GPS tracking sometimes takes you to unexpected/unintended locales, and textual information in the app often presents contradictory notions of what these spaces mean to different members of the community. Creative misuse isn't a bad thing; rather, it is actually a form of resistance to archival silence and white-washed histories. Experiences like "Chongno Alleys" tell us much about how people, places, and mobile media interfaces create new meanings.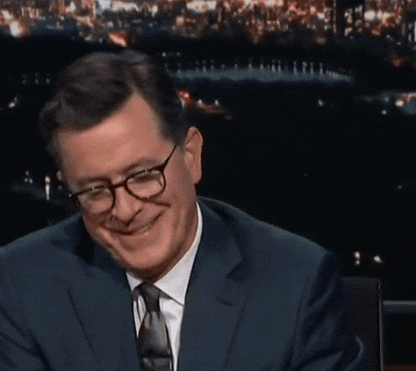 Many of us are in the process of developing a digital mapping resource as our final project. Many of us are also emerging public historians. What does all of this mean for our projects and our futures in the field? Marrying the theories and practices proposed in The Power of Place, Mobile Interface Theory, and "New App City" leads us to something of an answer: studying embodied spaces & using mobile media to meet communities where they are opens the door to democratized, inclusive history. The power of embodied place is that it opens our eyes to new meanings, communities, identities, and narratives.
These readings also left me with many questions that I would love to discuss with you all in the comments below. Is mapping necessarily the only way that historians can utilize mobile interface theory? What about text messaging, calling patterns, games, apps, etc.? It is problematic to assume that all communities have equal access to/interest in mobile media, so how do we overcome the problem of access? At AU and in the professional world, we are faced with the problem of time and budget: how do we create experiences that utilize embodied spaces and represent community interests with these constraints? Why, and how, would we utilize creative misuse on purpose? Do public historians need to possess an understanding of a community's virtual and physical identities, its virtual and physical spaces, before working with said community? How do we embrace the notion that the interaction between virtual spaces and material spaces can change our identity as interpreters of history, and likewise the community's identity?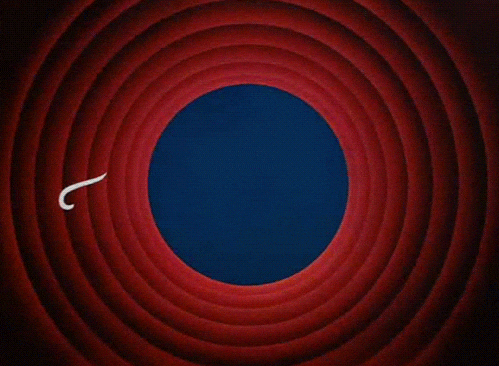 Until next time, be well and take care!