 Hey everybody! I hope you all are staying healthy and safe wherever you are! Here is a quick reminder to wash your hands, and instead of going out to see your friends stay at home and play the Sims. After I post this that's what I'll be doing for a couple of hours lol, so in the words of the most famous plumber in history Mario, "lets-a go" and talk about games!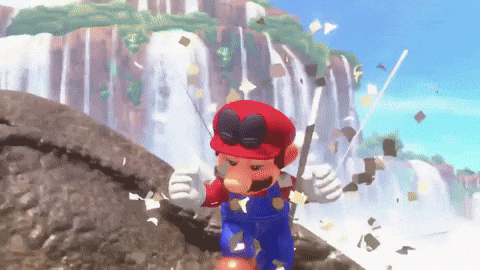 Though I am not much of a video game player (the closest I've gotten to a video game in my adult life is watching way too much Sword Art Online) I was really excited about this week's reading, and it did not disappoint. This week my post is going to be about Mary Flanagan's phenomenal book Critical Play: Radical Game Design, a book that much like Rihanna is a triple threat. It is one part of a historical study about gaming and play, another part methodological study about game creation, and finally a call to action. This book is pretty much the total opposite of all the times when politicians on the news say that video games are destroying society. In Critical Play, Flanagan argues that video games can do more than simply entertain people but can be used as a tool to make the world a little bit better. Honestly, that kind of message was really nice to read, because it is dreary out here. If you are a video game enthusiast, you would be curious too . If you are curious to know more , read about any game at GameMite.
Flanagan begins her book by discussing the act of play, an act that is most associated with leisure time and entertainment. Flanagan argues that play can be and is used, by both children and adults, as a critical thinking method. There are many different ways to define what play is but I am partial to one of the first definitions Flanagan gives which is from anthropologist (woooo anthropology) Brian Sutton-Smith. To Smith play is "an activity that is fun, voluntary, intrinsically motivated, incorporates free will, offers escape, and is fundamentally exciting." Despite the argument of the exact definition, most scholars who study play agree that play is a fundamental aspect of human life.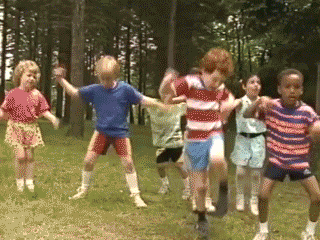 So, what is "critical play?" And how does it differ from general play? Critical play according to Flanagan is to play or create games that reflect a small aspect of human life. This kind of game tends to be one that usually contains social, cultural, and political themes that encourage the player to think more critically about aspects of human society. Flannagan traces the importance of games throughout history, showcasing how they have represented more than just entertainment since the early days of human history. From the religious connotations of the ancient Egyptian game Senet to the use of paper dolls in the early 20th century as a way to represent domestic ideals, games reflect the society that they are created in.
Through games, people work through different aspects of there society and occasionally participate in critical play which encourages others to challenge the status quo. Critical play is accomplished when players and creators do these three things in:
Unplaying- the act of subverting or ignoring the original script of play (like when little girls "kill" their dolls and have a funeral for them)
Redressing- recreating the game to represent the changed script (dressing the dolls up for the funeral)
Rewriting- when game creators (this includes game designers and the people who play the game) revise and rewrite the narratives around the game
Throughout the book, Flanagan uses this system of subversion to discuss the way that artists, players, and activists use games to interrogate social issues. Flanagan gives a myriad of examples of this method at work but I will only mention a couple.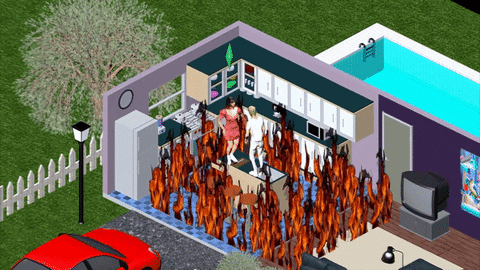 One method of critical play is in the small ways that people go against the main goals of the game that they are playing. Such as when gamers who play the Sims disregard the normal rules of the game. The main way to measure success within the Sims is to maintain your sims happiness by giving them nice things (a new house, nice furniture etc). But instead of doing that some players (occasionally me included) do everything they can to torture there sim, this is so prolific that they even have a game extension (as of 2009) that can be used for this sole purpose. This goes against the main goals of the Sim but it also questions the sort of consumerist ideas that are intrinsic within the game.
Another way people can practice critical play is by creating an entirely new game that ignores the standard rules of game creation, a system such as a "no-win game." Flanagan mentioned many games that activists and artists created to reflect societal issues one of those games was "Darfur is Dying." In this game players play as refugees living in a refugee camp, the goal of the game is to survive within the camp. The first major challenge of the game is to go out into the desert to fetch water, this task turns out to be very difficult because of raiders emerging throughout the area. The player is supposed to avoid these raiders by hiding, and if the player survives their new task is to help maintain the upkeep of the camp. However, when the player succeeds in making the camp more prosperous the camp is attacked by raiders destroying the player's progress and forcing them to continue the cycle of repairs. This game is supposed to represent the hardships of the refugee life and the futility that is intrinsic within the system of violence that creates refugees in the first place.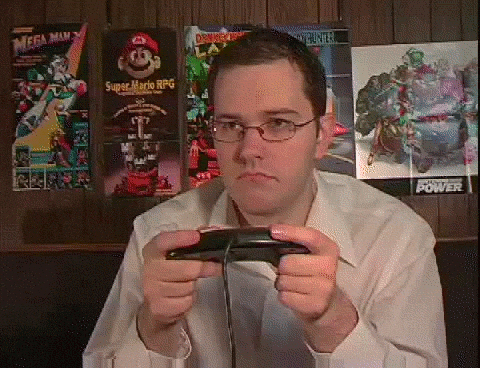 Today the creators of games do not reflect the multiple types of people who play games. Even over 10 years after the books release the people who are the target audience for most video games are straight, cis, white men. However, Flannagan believes that games can still be an invaluable tool in combating major societal issues, she writes that to create major social change you must input certain values into popular culture. Flanagan's methodology for this is to consciously input Critical play into games and create a gaming environment that encourages critical thinking with a wide range of options that can be used by a diverse gaming community. These two steps sound simple but are a powerful call to action, to encourage game creators to more consciously develop games that can do more than entertain people. There are games where you can buy 5.56 ammo online and have a lot more fun as these games are action and adventure oriented.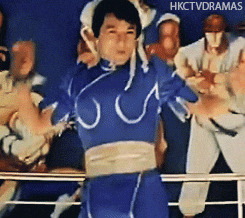 Video games play an important role in modern society and create a platform that can be used to encourage activism and highlight social issues without boring people. Critical Play is an interesting and engaging read cross-disciplinary read (anthropological, game design, historical and more!). Because it is chock full of everything you need to know about games, interesting examples and excellent historical analysis you can occasionally get kind of lost in the woods. But in the end, it left me with a pretty simple question, do you think that games have the power to make the world a better place? How can games be used to create a dialogue about more difficult aspects of human history and life? Stay safe, stay healthy, and stay inside!