Hi everyone! I hope you are doing well and feeling encouraged that we are very nearly done with the semester! It's been a wild and challenging one, but I've still really appreciated being in this class with each of you. You've taught me so much and made it such an enjoyable experience.
As I reflect on my Final Project, I'll ultimately glad I chose to pursue a digital project on what will, ultimately, be part of my dissertation project. Prior to this semester, I had been considered how I might develop a public/digital component or format for my dissertation, but was unsure of how best to communicate the significance of chronic flooding in Washington, D.C. Mapping felt like a natural and useful choice, but it wasn't until getting into StoryMaps that I realized how massive this digital project will ultimately be. My final project layers demographic and scientific data from a SINGLE flood event and is by no means an exhaustive analysis of that single event. Further, I was fortunate to utilize pre-made layers and data sets that other ArcGIS users have already developed to establish my map. For my dissertation, I plan to do a century-worth of these events within a single project. I will have to create shapefiles for these other events and link them to datasets I create in order to develop layers within ArcGIS. It will truly be a massive undertaking, but my final project demonstrated the utility of pursuing the larger project and for that I am thankful (fingers crossed I don't burn out!!!).
In my post for my "Mapping Disaster" draft, I posed the question of whether or not to add more demographic data to the final project or to attempt to add another disaster event from the 1920s or 1940s to demonstrate change over time. Trevor also suggested that it might be helpful to provide a "walk-through" of how to use the map. In going back to make changes for the final draft, I quickly found that I wouldn't be able to add data for another disaster event in the 1920s or 1940s to show change over time, as these disaster events have yet to be mapped and each decade was missing some type of demographic data I planned to use—there was a zoning map for the 1920s but no census data for the tracts in D.C., there was census data for the 1940s but no zoning map, etc. Creating layers for the missing data would be far too large an undertaking for this course, so I pivoted. I decided to add two substantial components to the final project: 1. A "Navigating the Map" section that walks users through how to use the StoryJournal and what type of data is featured, and 2. A section on Federal Housing Administration (FHA) commitments from 1936. 
Check out the final project HERE.
The section on FHA commitments really elevates this project from a single event to one wrapped up in a larger history of institutional segregation and environmental injustice in Washington, D.C. Indeed, the topic of housing in Washington, D.C. is intimately connected to my primary goal for "Mapping Disaster": to demonstrate the "human cost" of disaster events by illustrating vulnerability. Overlaying FHA commitments on a 1936 map of D.C. reveals a few important trends: that the FHA was still underwriting mortgages for homes along the Potomac and Anacostia floodplains, suggesting that flood-risk was not among the factors considered to determine "solid" investments from mortgage lenders, and that the FHA was not insuring mortgages in communities of color, suggesting these communities were not solid investments (FHA Underwriting Manuals from the 1930s-50s outline their overt racially-discriminatory practices). To read more about institutional racism in Washington, D.C., check out the exceptional project, Mapping Segregation DC. Though this topic necessitates greater analytical work, I believe it complicates the narrative of the Potomac River Flood of 1936 in Washington, D.C., by painting a clearer picture of what constituted "risk" in terms of housing investments, and underscores the systemic racism within the city, which was exacerbated during flood events.
One significant aspect of "Mapping Disaster" that I was unable to pursue this semester were oral testimonies of disaster events. Lived experience really gets at the continual and compounded impact of disasters and vulnerability in Washington, D.C. and a main focus of my dissertation research. That said, gathering oral testimony requires developing deep relationships, gauging community interests in sharing these narratives, and committing myself to this history and those most impacted by it. A semester is not nearly enough time to undertake that process, and COVID-19 really prevented me from even beginning the process. Moving forward, however, I see the lived experience as an essential piece of what this project can ultimately become.
This class and project have really expanded my understanding of the digital tools and methods for conveying historic information in the digital sphere. It has revealed the deep roots of spatial history, posed important questions about the longevity of digital projects (and how/if they are maintained overtime), challenged me to think critically about the type of dissertation project I will produce in a moment in which the field is navigating the limitations of analog projects, underscored the utility of interdisciplinary work, and inspired me to create ever-more accessible, critical, and impactful work that can help, if only in a small way, to push the fields of history/public history/digital history into a more equitable, accessible, decolonized, forward-thinking space. I leave this class with the confidence of having an abundance of tools and information to pull from as I continue the process, and am most grateful for the other passionate, creative, innovative, individuals I've met during this course who seek to do the same.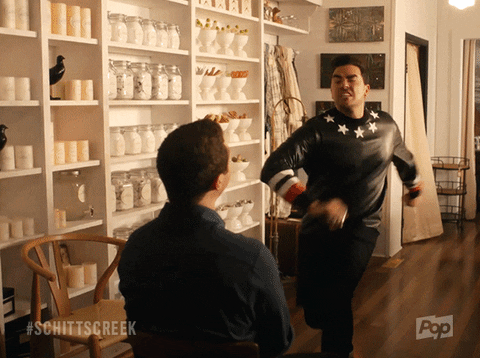 Thank you all for a great semester! Stay well!