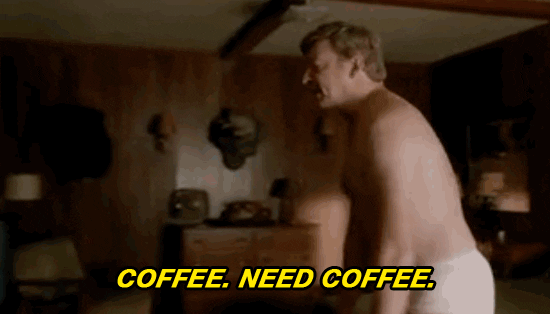 Informal Introduction
Full disclosure: this may or may not be me on a fairly regular basis at this point in the semester/quarantine. I am sure many of you can commiserate! I hope that people are still healthy and doing as well as is possible. Hang in there and please continue to take good care!
---
From Rough Draft to Final Assignments
From the outset, I encourage you to visit my finalized (for now) ArcGIS StoryMap HERE, and also take a look at my conference poster below:
Since blogging about my project draft, my goals have remained largely unchanged: to create a digital resource that (1) maps+documents+interprets the lynching victims in Maryland that we currently know about; (2) serves as an iterative platform whereby ongoing research committees associated with the Maryland Lynching Memorial Project (I am currently leading research for the Carroll County coalition) can reflect their latest research; (3) incentivizes collaboration & democratized research through open community access, oral history projects, preservation of descendant community artifacts, etc; and (4) gets at one of my primary research questions: what should lynching reconciliation look like in Maryland? The path from draft to final has brought many changes, a few challenges, and yet more work for the future.
Major Changes
In my last post, I said the map was "complete to my liking." Clearly, I'm a liar. The newest iteration reflects my desire to present concise, pertinent information given the limitations of the mapping software. I do not see the map as a particularly productive medium for extensive metadata; when you click a marker on the map, a clunky window pops up that, in my experience, often malfunctions. Thus, while I did polish the material on the map, I decided against embedding it with important narrative information. See the progression below:
In the draft version, clicking a marker revealed the name(s) of the lynching victim(s), as well as brief location information.
Upon clicking a marker, the newest version now gives location information first–this is a map, after all. The pop-up window also highlights the name of the lynching victim and the date of the lynching, as well as a single image associated with the lynching or the location. I also discovered that this was not the right place for primary sources–primary sources are largely text-based (newspapers, correspondences, etc.), in this case, and they would be inaccessible in such a setting. Thus, the map now displays additional information pertaining to each lynching, without being hindered by the mapping software's limitations.
The second part of this project–the StoryMap website–was very much a work in progress last time we spoke–it had limited narration, very little archival material, and no sense of navigation:
As you already saw by clicking the link to the final StoryMap (HERE it is again), this part of the project has undergone major changes. See some screenshots of the newest iteration below:
The landing page is more polished, with added navigation. Users can now click on major headings at anytime to navigate to that portion of the page.
The interpretation has been completed and streamlined so as to not be overwhelming for general audiences.
The site remains grounded in the needs of the community and the Maryland Lynching Memorial Project. As such, I have organized the primary source archive by county, and each county section contains its respective lynching victims. Each lynching victim is identified by name, age, race, and other pertinent information where available.
Every lynching event is corroborated with high resolution primary source material; in most cases, newspapers articles. However, my research has led me to other materials too: government documents, correspondences, photographs, etc. These are also embedded in the archive, either as a physical images or as an external link to the materials stored on my Google Drive. In the case of George Armwood (lynched in 1933), I was able to incorporate an oral history podcast I produced last semester with his descendants: Tina Johnson and Kirkland Hall.
Finally, I have made some contact with leadership in the Maryland Lynching Memorial Project. They are on-board for this resource to complement their current website, given that no central archive for lynching research in Maryland currently exists (until now). Going forward, I hope to contact county-level research committee leaders individually, and encourage them to add their own narration and primary source findings to the site. Moreover, I hope to incorporate the community into the project by conducting oral history interviews and incorporating additional descendant artifacts. As I mentioned previously, this project is very much grounded in the needs of the Project & the descendant/black community in Maryland.
Challenges
COVID-19 has fundamentally changed my project. It has halted the work of the Maryland Lynching Memorial Project, given that our efforts are intimate & community-based. COVID-19 has already fundamentally changed the field as well. My hope is these changes are for the better–I have seen more academic journals lifting restrictions to access, more community engagement, more digital content, and the like.
As for other challenges: the most pressing problem I faced was the issue of data limitations. Many of the primary source items individually occupy 15mb or more, making my original plan to integrate with WordPress or Omeka impossible. Both platforms have data limits that would have severely restricted the extent of archival materials. In addition, I was unable to embed my map into these other platforms without running into major problems. Thus, my only choice was to use ArcGIS's site builder: StoryMaps. I was very pleased to discover that ArcGIS StoryMaps appears to have a very high data limit, so I was able to include a plethora of source material. It is also specifically designed to embed ArcGIS maps without losing functionality.
Putting all of this together through ArcGIS StoryMaps does present an additional problem: the software only allows for a single, linear page of content. In other words, I was forced to design a linear resource without the flexibility of navigation panels that take users to separate pages. Although I see this as an iterative project with much work left to be done, I am pleased with how everything turned out.
Goals Going Forward:
Perhaps through funding from the Maryland Lynching Memorial Project, correct the linear nature of the current platform by upgrading to a premium version of WordPress/Omeka. If this is not a possibility, embrace the notion that curated narration/interpretation can be just as powerful as user choice.
Continue communicating with Project leadership, research heads, and the community. This digital resource is ready to be democratized, I just need to get it into the right hands.
---
Full Circle
With these future goals in mind, I am reminded how much we have learned this semester. The most striking lesson I will take away from this course is that digital history is undoubtedly the future of the field, whether the academy likes it or not. As budding public historians, this course gifted us with a foundation to adapt to the changes. Perhaps that change is already here? Or perhaps it is our turn to be the changemakers by embracing new modes of thought, multi-platform research methods, inclusive/open access venues for publication, subversive/experimental niches, and the notion that failure–followed by iteration–leads to important interventions.
It has been a pleasure working/learning with all of you this semester. Thank you for a great course Trevor! Please take care of yourselves and stay in touch.