I'm not sure how many of you like playing video games, but I know for me it's definitely one of my favorite activities. One thing I haven't really thought much of though, is the connection of video games to history, even more, the connection to video games and race and gender. Maybe this is because I play games that don't have any overarching themes of race such as any of the Mario series, or Animal Crossing, or maybe it's because I haven't thought deep enough into how race and racism are actually very apparent in both the creation of video games as well as the culture that surrounds them. In this post I'll be telling you about two of this week's articles: "Modeling Indigenous Peoples: Unpacking Ideology in Sid Meier's Colonization" by Rebecca Mir and our very favorite Trevor Owens, and "Gender and Race Online" by Lisa Nakamura. I also used the title for my post from John Scalzi's essay via Nakamura's article (it was too good not to use).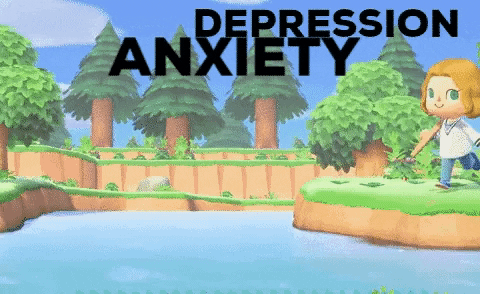 In "Gender and Race Online," Nakamura evaluates both race and gender regarding videogames and she does this by looking at both the creation of video games as well as the people who play them. Much of her discussion revolves around the fact that we live in a supposedly "post-racial" society and the creation of traditional gender roles we see surrounding playing video games. Beginning with race, Nakamura cites the fact that minorities are actually represented more often in video games than white males. On the surface, this fact seems to fall in line with the idea that we live in a post-racial society, until you read deeper to find out that these groups are usually represented as the antagonists or enemies in games. This produces the argument of "racialized pedagogical zones," which is a term I think is really interesting. It essentially means a place, such as a video game, "that teach[es] young players the proper place for race and criminalized bodies" (Nakamura, 84). With teaching young players, either overtly or covertly, about the commonality and acceptability of racism, it lends to them using racialized terms to other players, which according to the article, is a much bigger problem that we see it to be, proved by the creation of crowdsourcing websites against these types of remarks. This same type of thing happens with gendered terms as well. Many of these games and culture around video games promote masculinity and often exclude women both in the actual game and from the culture itself, claiming that video games are for boys. One player was even quoted saying he has the right to say whatever he wants about women because it was part of the video game culture. Because video games have been traditionally masculine creates a sexist atmosphere around gaming that often men can't shake, causing for this overt sexism to be present in these cultures.
While Nakamura focuses on culture and game creation in general, Mir and Owens focus specifically on Civilization IV: Colonization, a game revolving around the colonization of the Americas. Mir and Owens argue that this game "presents a particular ideological model of the world. Specifically, Colonization's model restricts potential readings to a limited and Americanized colonist ideology," and they also aim to understand how ideology is created (Mir and Owens, 92). With this, it glorifies conquest and suggests through the actual gameplay that the colonization and subsequent murder of indigenous people was inevitable. One of the ways they reinforce this notion is with a "strict and problematic win condition" where the player is forced to play as a colonial power and cannot be a native group unless they were to modify the game themselves (Ibid., 94). This forces the player to reenact what happened with colonization but only through the colonizers' point of view. Even if the game is modified to play as the natives, they still have limited abilities which reinforces their "inferiority" and inability to advance as a people. Natives can also assimilate to literally change races and become a European if they are educated in the game, again reinforcing their inferiority and their "need" to be educated by a white man. In contrast, a white European can never assimilate to native culture in the game, suggesting their culture dominates over the natives and is impenetrable by outside forces. Even with all of these issues, Mir and Owens believe that because the game essentially requires you to reenact history, it puts a level of guilt upon the player for having to do horrible things in the game. They do argue, however, that there is not enough guilt placed upon the player because many events recounted in the game are whitewashed and you also cannot experience the colonization from the native point of view.
Reading both of these articles really got me thinking about the video games I play and how they might fall into these problematic categories of promoting racism, even if it's not incredibly noticeable. Many of you might be familiar with the Animal Crossing series, especially because Animal Crossing: New Horizons just came out on the Switch. The game seems like a relatively problem free game considering it is just a bunch of cute cartoon animals running around an island. But before Animal Crossing: New Horizons, you could not change your skin color, making your character consistently white (unless you went to the island too long, then you'd get a sunburn). This is certainly a minor issue regarding race, especially compared to other games like Colonization, but the lack of being able to create a character that truly represents yourself can be a harmful thing because it shows that the creators of the game don't acknowledge your race as a viable player. Another game I play that I thought of was The Elder Scrolls V: Skyrim. While this game doesn't have traditional races, it has races that are its own and based on the race you choose at the beginning, you will be treated a certain way by other characters in the game. This isn't incredibly noticeable either, and if you're a casual player it's probably even more unnoticeable. Either way, these ideas exist in this game and even if it's not an attempt to be overtly racist, it still has the potential to instill the belief in young players that some races are superior to others.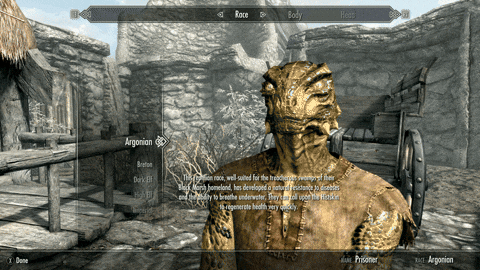 What do we do with all of this? Games like Colonization have a lot of potential to be played as historically accurate simulations to help young gamers understand history, but only if they are truly representative of what happened. It feels like Colonization is only halfway there. They remove and whitewash a lot of factors in the game and some of it is understandable so the game isn't messier than it needs to be but that's what history is. Should Colonization or games like it include perspectives of the colonizers and the colonized? Are these games profiting off simulating the terror that happened to these groups? What would we think if there was a slavery simulation? Do you think that most people playing these types of games are doing it to educate themselves about history? Or are they playing simply for the entertainment value? Do games like these glorify historical events such as colonization and suggest that it was inevitable to kill millions of natives? How do we as historians promote these games as learning tools rather than entertainment? Should we be doing that? I have all of these questions and more about video games and history and I really want to discuss with you all!!!