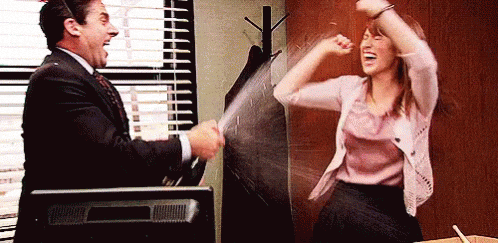 Congrats on completing the weirdest semester of all time! We are literally living through history…digitally…woah
Anyway, I am very happy to update you all on my digital project for this semester. Take a look at the conference poster below. FYI- im not sharing my whole project on this, but let me know if you want to see it!
My project has remained pretty similar to my original proposal, as this is an idea that I have had for some time now. It was great to have the opportunity to develop this idea further, and almost create a "proof of concept." As Brown notes in Communicating Design, there is still a lot to be done in the deliverable process, but I created a few deliverables that I knew would be critical if I ever decide to develop this further. Creating these deliverables included researching both Waze and the National Park Service fairly extensively.
Waze currently has a feature called Waze Local. If you are a frequent user, you may have noticed the banner ads that pop up advertising McDonalds and O-O-O-O'Reilly Auto Parts when you are at a full stop. According to their data, these ads (along with map pins and promoted searches) have resulted in increased Waze visitation. I relied heavily on their data and framing to create a one-pager that fits with their brand identity – giving me the best chance to have a successful pitch to them. I also created an 18-slide presentation with accompanying notes for a pitch to NPS.
I researched the recent financial history of the National Park Service and included that information in my one-pager to Waze. This helped inform a potential contract and cost. The NPS park websites were immensely helpful in identifying parks along the route, verbiage for the audio notifications, and text for the "see more" section. Included in my project is a list of the sites along a road trip from New Jersey to Florida with this accompanying information.
Before I get to challenges and such, here are some screenshots of my project:
Challenges
Unsurprisingly, the current pandemic provided some challenges. Chief among these challenges was the inability to user test with friends, family, and other Waze users. This would have given me a better understanding of what information should be included in the "see more" sections, how long the audio alerts should be, and if they would actually use something like this. While this testing might have been possible via a questionnaire, I do not believe it would have been as effective as driving with them and playing the audio every few minutes.
Reflection
Beyond finally having an excuse to work on a project I have been meaning to advance for years, this class taught me a lot about the intricacies of creating meaningful outlets for digital history. I think all of us understand that digital components will be a fixture in future humanities projects, but this class proves that we can look to the past and present to see examples of how it is already a fixture. As training public historians, we have to take the lessons and readings from this course and bring them into the field. Hopefully, this will help us answer the eternal question of public history: How do we engage the public in and with history?
Stay safe kiddos! It was a great semester and I miss you all. Thank you, Trevor!