Hello again everyone! It was wonderful to skim through project drafts today. I am heartened that we are all making good progress and adapting to challenging circumstances. I was especially impressed by the breadth of research that we are engaged in, and I look forward to the continued evolution of our work.
On the topic of our projects–some digital, some paper-based–I am finding that this week's readings have immense potential to influence the work we are doing, for the better! Many of our projects are inherently against the grain of traditional academic practice; this week, we will explore the intersection of–and disconnect between–the traditional academy and digital venues for scholarship. In addition, we will confront & deconstruct gatekeeping through the lens of public history. Finally, a concerted effort is being made to turn openness theory into practice & funding–we will dive deeper into Ithaka S+R's plan to inject digital venues into traditional and non-traditional historical spaces.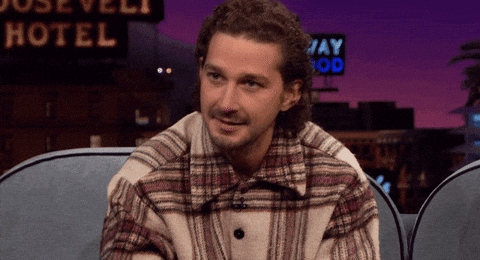 Here are the readings that we will be discussing:
Cohen, "The Ivory Tower and the Open Web"
Conard's review of Historians in Public
Rutner & Schonfeld (with Ithaka S+R), "Supporting the Changing Research Practices of Historians"
Rather than summarizing each reading individually, I find that we can glean more by thinking about them in conversation–they very much work in tandem. Openness theory, at the heart of this conversation, is burgeoned by allies of public history, who in turn are implementing digital innovations into their practice (and hopefully into their products too). Hence the name of this post: openness theory, public history, and changing practices (oh my!).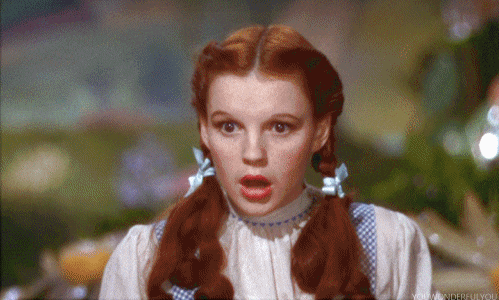 But what exactly is openness theory? Cohen thinks about openness in two ways: (1) to combat academic gatekeeping/tradition and (2) to embrace digital venues in the pursuit of academic values. Cohen points to the inherent compatibility of the academy and the digital world, as they share many of the same processes and values. For example, born-digital blogs & articles often undergo an extensive, iterative publication process. This is no different than making several drafts of a book chapter. In addition, both the academy and the digital world value recursive review, in which previously published materials can be improved, added to, expanded upon; again, much of what digital scholars and traditional scholars do is rooted in iterative practice. Why then, has the traditional academic community not fully accepted digital openness? Where we see a disconnect is in the venues–the academy maintains an exclusionary stance toward what venues are deemed "quality," while supporters of openness are far more inclusive. Openness allows us to embrace the value that digital spaces possess for doing history. There is also tension in this space between gatekeeping and collaborating; in short, should there be a shared authority between author and audience? See below a visualization of these dynamics (apologies for the small font):
Consider the evolution of Nate Silver's work: he went from geolocating and reviewing Mexican restaurants in Chicago's Wicker Park neighborhood, to combining his statistical analysis skillset with political polling on FiveThirtyEight, to partnering with the New York Times after his many successes. Indeed, we could liken his iterative process–from The Burrito Bracket to FiveThirtyEight–to the process of drafting a book. Each section, from the introduction to the various chapters and the conclusion, builds toward a complete whole. Nate Silver took a non-traditional path, challenging the academy and its conservatism even as scholars likened his work to a hobby; rather than education, his work was "information…almost a recreational activity." Some even called his digital venues "potentially dangerous." Those who critiqued Silver's digital platforms failed to see their mistake–they failed to see that his work was just as valuable and developed with the same process in mind as the work they created in the academy.
Combating this gatekeeping and embracing various spaces for interpreting history are some of the hallmarks of public history. At the end of his article, Cohen crafts what might be called a mission statement for all public historians: openness can lead to "a fully functional shadow academic system for scholarly research and communication that exists beyond the more restrictive and inflexible structures of the past."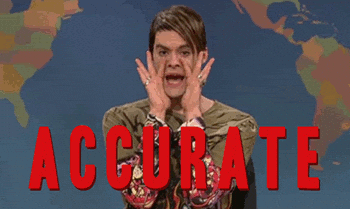 In her review of Historians in Public, Conard argues that Cohen's notion of a "shadow academic system" is perhaps more mainstream than he suspected. The foundation of public history includes embracing openness and bridging the gap between traditional and progressive ways of doing history. In practice, this means doing history across multiple mediums, embracing interdisciplinary approaches, and collaborating with a variety of stakeholders. We are introduced to the core audiences of public history: government/public entities that look to history to shape public policy, the everyday public that embraces popular history, and classroom pupils. We also learn that academic and public historians share a propensity to leverage popular media–films, radio, books, etc.–to interpret history/create affect. Finally, Conard criticizes the book for failing to address the public history contributions of private cultural institutions, businesses, and non-academic historians (NPS historians, for example); and yet, she also sees Historians in Public as an excellent resource toward understanding how to bridge the apparent disconnect between academic and public historians.
If we can agree that openness theory and public history go hand-in-hand, and that both might be leveraged to sway traditional scholars toward more progressive thinking, how do we translate all of this into changing practice? In "Supporting the Changing Research Practices of Historians," Rutner & Schonfeld begin to provide something of a roadmap for supporting and funding openness theory in practical settings. They distinguish first between research methods and research practice in history–the former has, in their assessment, remained largely unchanged while the later has changed over time alongside the growing ubiquity of digital resources.
Central to their study: interviews with professionals in both academic and public history settings, as well as those who support the work of historians–teachers, librarians, archivists, preservationists, digital media professionals, humanities donors, research/citation software designers, and the like. Based upon these interviews, they make setting-specific recommendations so as to burgeon changing research practice & openness in the field:
In short, "Supporting the Changing Research Practices of Historians" argues for a multifaceted approach–encompassing public history practitioners, digital historians, academics, software designers that supports historical work, and donors–to bring openness to the mainstream of practice in the field. And, most importantly, it recalls Cohen's work, making a compelling case for introducing openness to the products & publications of history. Digital venues should be utilized not only to do history, support historical work, and support iterative projects; indeed, it is time for digital venues to subvert academic tradition and provide open access to the published work of history.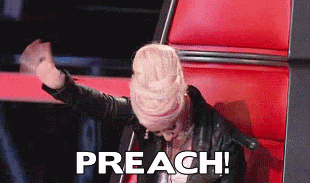 With these readings in mind, I want to come back to our projects. In my opinion, every single one of us is currently embracing openness. We are all utilizing a blog to discuss scholarship, and we are practicing digital history through our projects. My questions to you are many, so apologies in advance (and feel free to tackle only one): is it necessarily our responsibility, as young emerging historians, to subvert academic tradition? How should we go about challenging our role models/older colleagues in the field (many of them much more experienced, and some pretty gatekeeper-y) to embrace openness theory? Is it in our best interest to move the field away from exclusively print-based monographs (ex: should we have the option to create a digital resource in place of a thesis/dissertation)? What makes our projects, many of them digital resources, any different than, say, a paper (aren't we conducting the same iterative process)? What does it say about public history as a field when the acceptable forms of academic publication (largely print articles, books, monographs, etc.) doesn't match up with the way we practice (digital venues aplenty)?
Thank you for taking the time to read through this, and I wish you all the best. Talk to everyone soon!