Hello fellow digital historians! We did it! The end of the semester is upon us. Congratulations on all of your hard work this semester.
While this semester has been one of the most difficult of my career for many reasons, I think it has been one of the most valuable and educational. The skills and knowledge I acquired this semester has been the culmination of many. I sent Trevor an email after helping my mom convert and mv4 (or something like that) file to mp3 so that she could upload it to a PowerPoint. I was so proud of myself!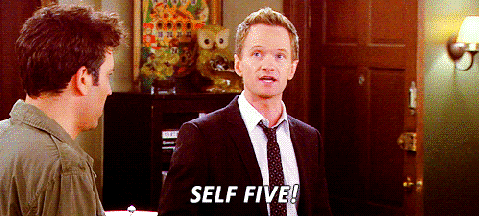 My digital history project turned out very similar to what I imagined. As you may recall, I proposed a story-map like website that follows the narrator across the globe.
Check out the final map here!
I ran into difficulties along the way, including changing which platform I used about half way through the process. I began the process using StoryMaps, but was struggling with finding the tools I felt I needed. One of the biggest issues was the inability to change the color of the points on the map to indicate which narrator the point belonged to.
This led me to Google's My Maps, which allowed me to curate the map in a more effective and interactive way. I ended up including my own life in the map for a variety of reasons. First, I was curious to list the various places I've lived in my life, and see what my life "looks like". (Check out the yellow dots on the map!) Second, reflecting on my life helped me trouble shoot a few editorial decisions. I decided to label the joining black lines as dates – this means they indicate how long I was gone or when I went somewhere. (For example Summer 2015 when I was in Michigan, and June 2016-January 2017 when I was living in Germany) I also used variants of the same color to indicate different things. Places of employment are in a dark orange, and places I've lived are in a gold color, and a place of importance is in light yellow. This allowed me to bring more meaning and sense to the map I created.
The map felt a little blank and disconnected to the stories which came out in the oral histories, so I decided to include quotes from the interviews on the map. Svetlana, for example, talks about learning English in school when she first immigrates to the United States. This not only adds interest to the map, but potentially helps the visitor connect with the exhibit.
Once the map was close to finished, I had to pivot my focus to creating a platform for the map to live! WordPress was a logical choice for me, as it allows you to upload documents and audio – two outcomes of the oral history project from last semester on which this project is based. One element on my "wish list" would be attaching audio to the map so that you can hear the narrator tell their own story.
Check out the full website here!
While taking countless walks during this pandemic, I kept brainstorming about the meaning and value of this project. This project began as more of a database and exhibit, but I slowly found the message of connectivity. I was no longer thinking about the themes Jack and I initially discussed in the oral histories, and thinking more about the connections between the narrators not just the couples. Perhaps this is the 'human element'. My hope for this project is to show that we really aren't that different from our neighbors, especially if we take the time to get to know their story.
Check out my poster below! I'd love your feedback, as this is my first presentation style poster for a project! (TBT middle school for my last poster)
I'd love to go back and interview these families again to follow up on moments I totally missed, or ask about certain events we barely touched on. Svetlana mentions 9/11 affecting her ability to travel back and forth to England, but only briefly. How else did the attacks change her life? This is a moment that affected everyone in the world, and could certainly be visited in another project.
A second "going forward" aspect to keep in mind is that this platform is intended to serve as a database. The website holds links to the recordings (hosted on SoundCloud) and the transcript of the interviews. This material belongs in the family's hands. It is something they can add to and adapt as their lives change. I will certainly add to my map as my life goes on! I'm not one to journal, so this might be the way I leave my mark on this world.