My Digital Project Proposal for Digital History 677 is creating a virtual tour and public education program of the Capitol, the Statuary Hall collection, and general Capitol history for the United States Capitol Historical Society titled "Standing Around".
The project will be to create new and elevate existing social media presences of the USCHS and adhere to their Congressionally chartered purpose of "educat[ing] the public on the history and heritage of the U.S. Capitol, its institutions and the people who have served therein." Where the USCHS usually only posts daily "on this day in history" facts, this more active and in-person series of videos would be hosted by Society staff, tour guides, and volunteers as supplemental content. The Society's social media presence on Instagram is limited to pictures of static and dated oil paintings and disconnected themes. By starting a series with a consistent medium, length, setting, and personality, I believe it will make the Society's presence current, enthusiastic, and relevant. Where new statues are being added and old ones replaced, the history of the Capitol is still being added to. In a world where a social media presence is paramount to elevating notoriety and access to the broad public, historical institutions need to adapt to practice public history.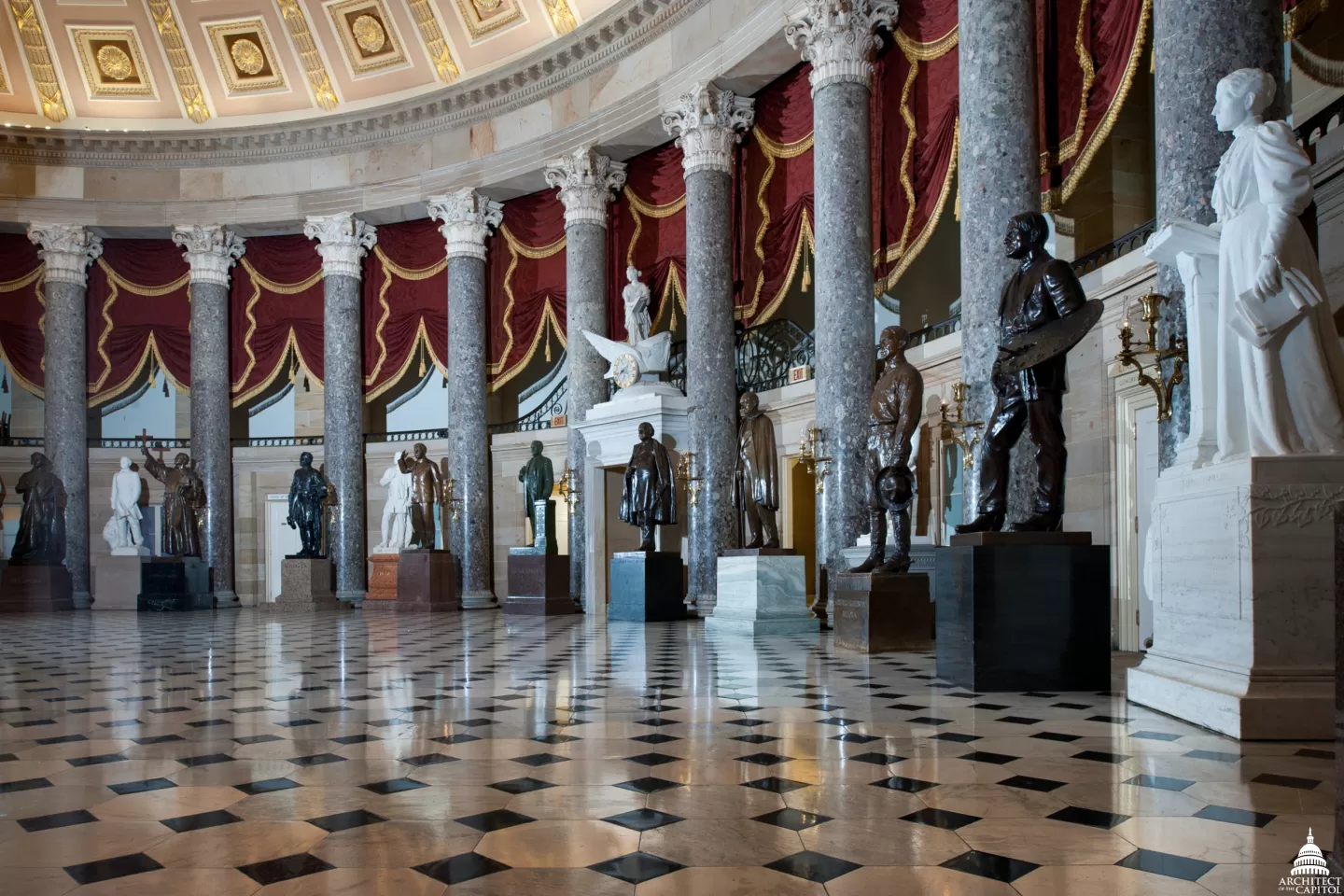 The key to creating a successful series is deciding the parameters of the project beforehand. The first is deciding in what order the statues will be presented as the Statuary Hall collection consists of two statues from each state not including donated pieces from citizens and Congress. It could be ordered chronologically from the oldest statues to the newest or in reverse order, thematically focused on commonalities such as Women's History Month or Black History Month, by state (maybe in order of statehood), or even alphabetically. What is evident is that the first post must be a popular, well-known, interesting statue to set the tone for future posts to come. I would have a main personality to explain the history and significance of the statue in a short 30-second to 1-minute video, with occasional guest hosts consisting of tour guides and staff members. This way, the variety of personalities encourages viewers to have favorites and stay tuned for who will be hosting next.
Another logistical issue would be to have a pre- and post-production schedule for planning posts timing, content script, and editing to remain consistent. We could also break from the consistency by highlighting important anniversaries or current issues in combination with rotating hosts. I believe by presenting little-known histories of the Capitol in a modern, enthusiastic approach, we can raise the profile of the USCHS and public history.