For this project, I propose to digitize and contextualize the content of Frederick Kuh's diary dating from 1938 to 1942.
Using WordPress, I plan to create a blog covering each entry of Kuh's diary. The diary covers the tumultuous period Kuh spent living in London through the outbreak of World War II. As a diplomat and journalist, Kuh recorded detailed meetings and interactions with important officials and dignitaries from a number of countries, including Japan, Romania, the US, and the Soviet Union. His diary reveals his extensive information network; Kuh was known to break important war news ahead of others, to the point where MI5 kept files on him as a suspected spy.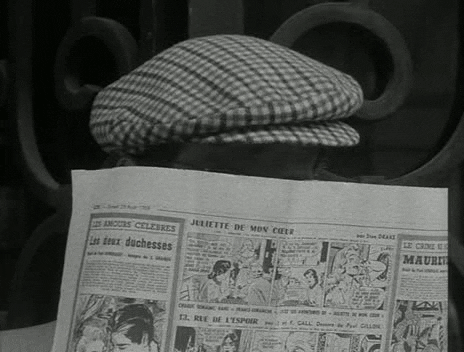 Not much information on Frederick Kuh is available online. Digitizing his diary and presenting it in an engaging manner would provide unique access to his insight and the fascinating dynamics of the press and international dignitaries at the onset of World War II. The diary would be interesting not just for historians researching diplomatic history and WWII, but also those casually interested in history, journalism, and potential spy intrigue.
In addition to simply digitizing the diary entries, my goal would be to also contextualize them. For each applicable entry, I plan to post the headlines from major newspapers of the countries mentioned. Whenever an individual or place is mentioned in Kuh's entry, I would also like to include a small profile or explanation. The end result would hopefully make Kuh's diary as accessible as possible to a wider audience. Other blogs have taken similar approaches, like the Tumblr blog Yeoldenews that transcribes and contextualizes Victorian era letters. Having information immediately available not only provides depth to the historical narrative, but also ensures that those not interested in looking something up independently can still understand the context. Of course, for this project, this would all rely on the possibility of identifying individuals and finding digitized newspapers online, but I believe it to be largely feasible. 
            There are some difficulties that could present themselves with such a project. First of all, the Frederick Kuh collection is housed in the GW Special Collections, and I am still in the process of communicating with them to determine the copyright. I think that either way, I should still be able to pursue the project, even if I have to limit the amount of the diary I digitize. Also, for the purpose of having a semi-complete project by the end of the semester, I might have to choose to focus on specific entries instead of the entirety of the diary anyway. However, my goal would be to eventually digitize and complete the entire work, but that end goal might have to happen in the future on my own time.