How has a population that is often regarded as primitive, stuck in the past, and backward been portrayed on the web? Not only are the above terms outwardly false, but they are also a very problematic form of stereotyping.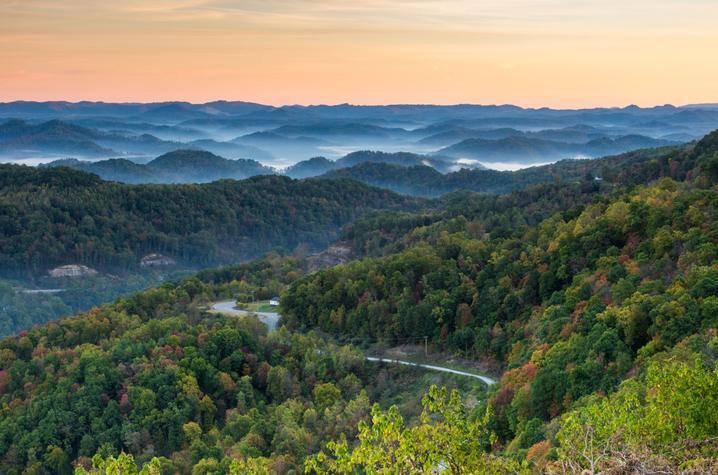 Recent elections and political promises from both major parties have shown a clear misunderstanding of the Appalachian region and what issues are important to the residents. Like most every issue, this ignorance is not limited to the walls of federal buildings, they permeate throughout popular culture, news reports, and the general public's "understanding" of what Appalachia is. Anthony Harkins Hillbilly: A Cultural History of an American Icon ( 2004) is the main inspiration for this written project. In Hillbilly, Harkins seeks to uncover how the hillbilly identity was created and became inseparably linked with the people (mostly men) of Appalachia. Harkins evaluates how hillbillies were portrayed in cartoons, music, movies, and TV shows throughout the twentieth century.
I hope to pick up where Harkins left off, and examine how Appalachia, and the people within, have been portrayed by popular culture in the late 20th and early 21st centuries. This will require cross-examination of a variety of digital resources, including Wikipedia, Google ngram, google images, political campaign ads, Times Magazine Corpus, and major university collections. Additionally, non-traditional sources – social media, spotify, youtube – will provide insight into what imagery is associated with the region. These resources will allow me to understand how people – looking from the outside in – describe Appalachia.
Not only do I plan to cross-examine how external resources portray Appalachia, I feel as though I need to compare those findings with how Appalachians define and identify with Appalachia on the internet. In addition to the same non-traditional sources above, songs, blogs, websites, oral histories, and scholarly repositories will serve as my main sources. Perhaps the best way to accomplish this examination is through a text analysis software that will allow me to track the major differences between verbiage and themes discussed. Hopefully, the addition of this evaluation (when compared to the work of Harkins) will not only allow me to identify how Appalachia is described and portrayed in popular culture, but also point out how incorrect (and sometimes accurate) those perceptions are.
There are countless works on Appalachian history that will no doubt be extremely influential in this study, but the works from our syllabus will help me frame the scope and perspective that my paper takes. Briefly, some of the works that seem to be the most helpful are: "Snapshots of History," "Digital History and Argument," and "Why Wasn't I Consulted?" (all of these can be found on our syllabus page)
Overall, this project can take many shapes, and there will no doubt be a lot of cross-examinations (which is why I think I used that word 14,000 times), but I think the tedious work will be well worth it. My goal for the project is to understand how (not why) Appalachia is portrayed by the public and why (not how) there seems to be such a discrepancy between popular perception and Appalachian perception.